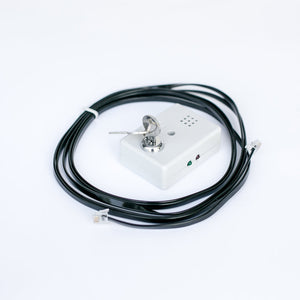 Sensormatic© Key Box Sounder (Refurbished)
Replacement Key Box Sounder.
The Key Box Sounder is the sounding unit for a Sensormatic pro style deactivator.  This refurbished unit will sound for a slim pad pro, low profile pad pro, power pad pro, and compact pad pro.   
Sold in units of 1 piece.
S1300    Key Box Sounder - Sensormatic RFRB